There have been lots of jaw-dropping moments at Paris Fashion Week already, and Viktor & Rolf just added to the fun.
For the designer's Spring/Summer 2023 show, models were seen walking the runway in voluminous pastel-toned dresses that were turned in every direction -- literally.
The sparkling upside down, sideways and floating ball gowns were placed atop structurally sculpted corsets and paired with '80s punk-inspired makeup and hair.
In an Instagram post, Viktor & Rolf described the designs as "evoking an abstract sense of surrealism."
"The Spring/Summer'23 'Late Stage Capitalism Waltz' alludes to the heydays of the mid-20th century," the label added.
Fans of the collection left plenty of comments praising the show's creativity.
Actress Selma Blair wrote, "I'm in love. I'm in wonder."
Fellow fashion designer Marc Jacobs wrote that the collection was "EXTRAORDINARY."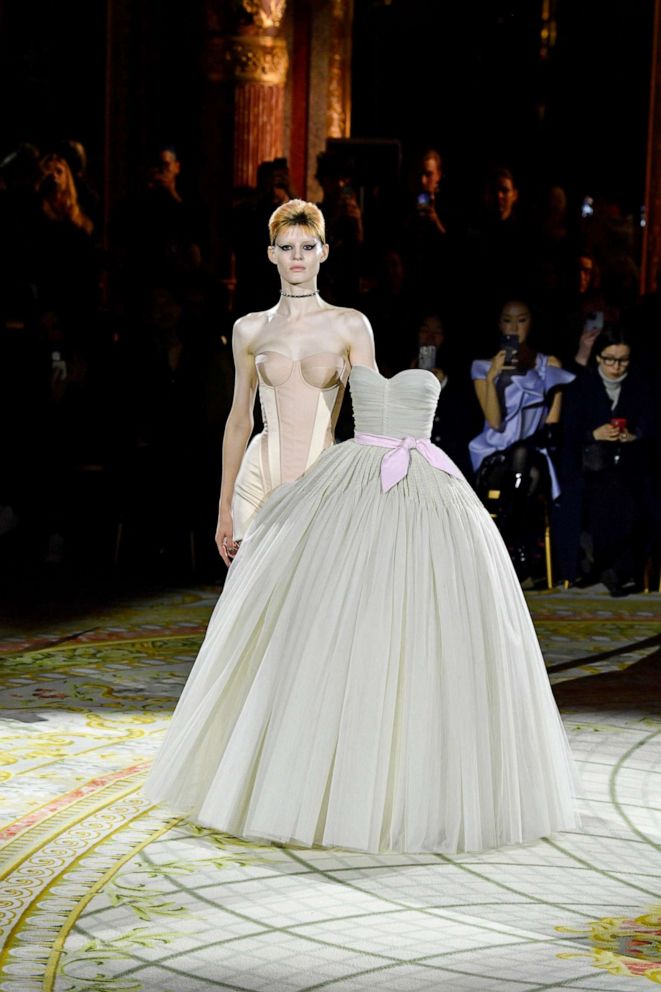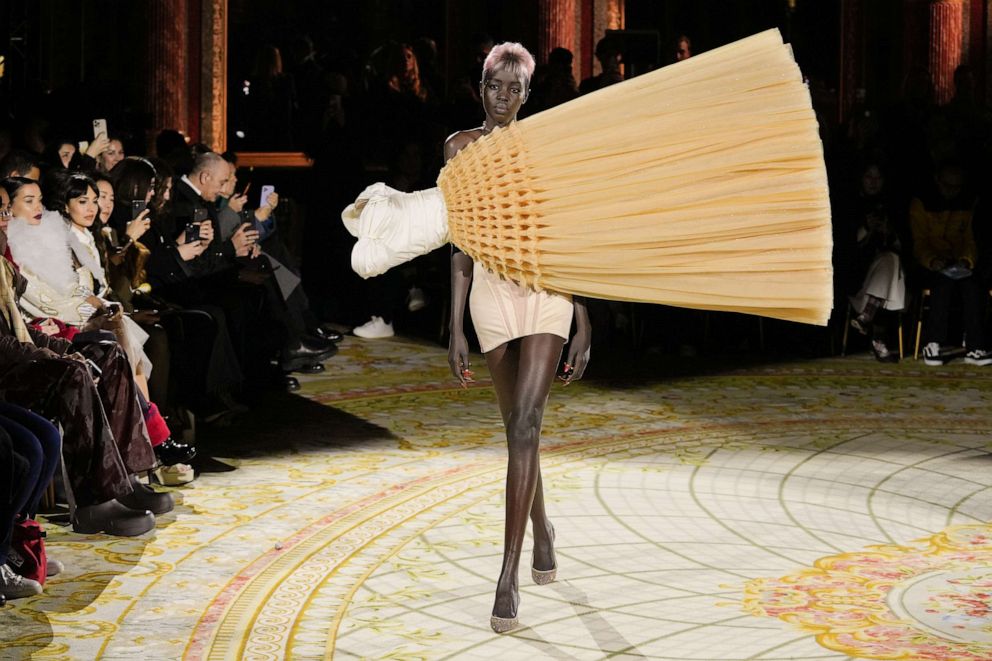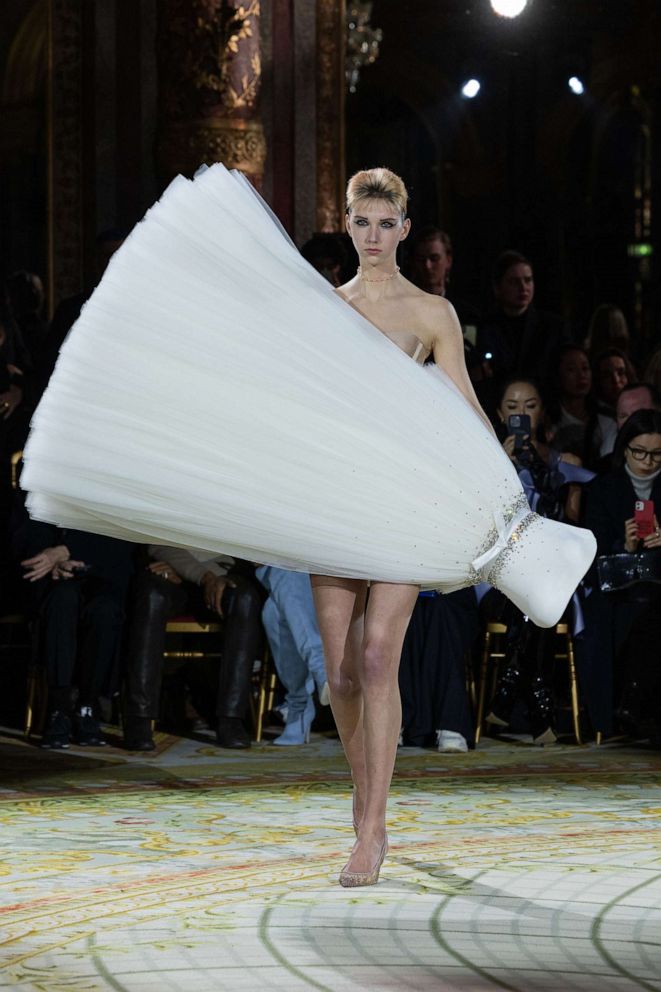 While Viktor & Rolf's unique fashion fête certainly stole headlines, there were several other big Paris Fashion Week moments that had onlookers buzzing, including Kylie Jenner donning a dress that included a giant lion head while attending Schiaparelli's Haute Couture show.
There were other head-turning moments from Doja Cat wearing head-to-toe crystals as well as Gwyneth Paltrow's daughter Apple Martin making her Paris Fashion Week debut in a matching tweed Chanel minidress and jacket.