At least one storm-related death was reported in Delaware on Saturday after a damaging tornado struck the state.
The fatality was reported as a violent storm system that left nearly two dozen dead in the South and Midwest made its way into the Northeast.
A confirmed tornado was located near Bridgeville in Sussex County, Delaware, shortly after 6 p.m. ET Saturday, moving east at 50 mph, according to the National Weather Service. Downed trees and wires were reported in the area.
One person was confirmed dead in Sussex County after a home collapsed when storms tore through the area, Leonard DeMalto, a spokesman for the Delaware State Police, told ABC News.
There is "widespread residential damage" across the western part of the county, he said.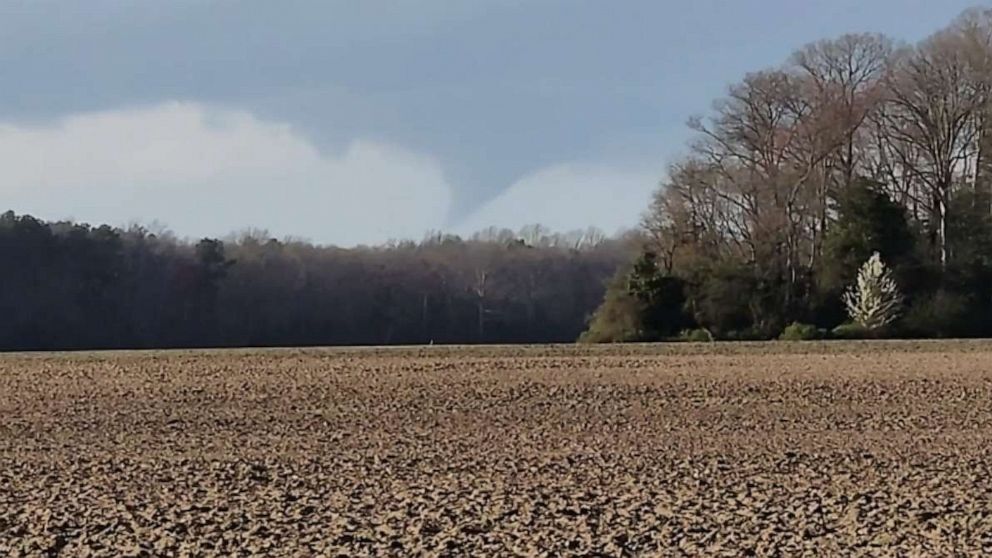 The Sussex County Emergency Operations Center said that first responders are investigating reports of damage, including downed trees and wires, after a "funnel cloud was sighted" around 6 p.m. ET in the Bridgeville-Greenwood areas.
Severe weather was possible for Pennsylvania, New York and northern New Jersey as the monster cross-country storm moved into the region.
A severe thunderstorm watch was issued for New York City and parts of western Connecticut, western Massachusetts and northern New Jersey through 10 p.m. Saturday. Damaging wind gusts up to 65 mph, large hail up to 1 inch in diameter and "a tornado or two" are possible, the NWS said.
Tornado warnings were issued for regions north and south of Philadelphia Saturday evening.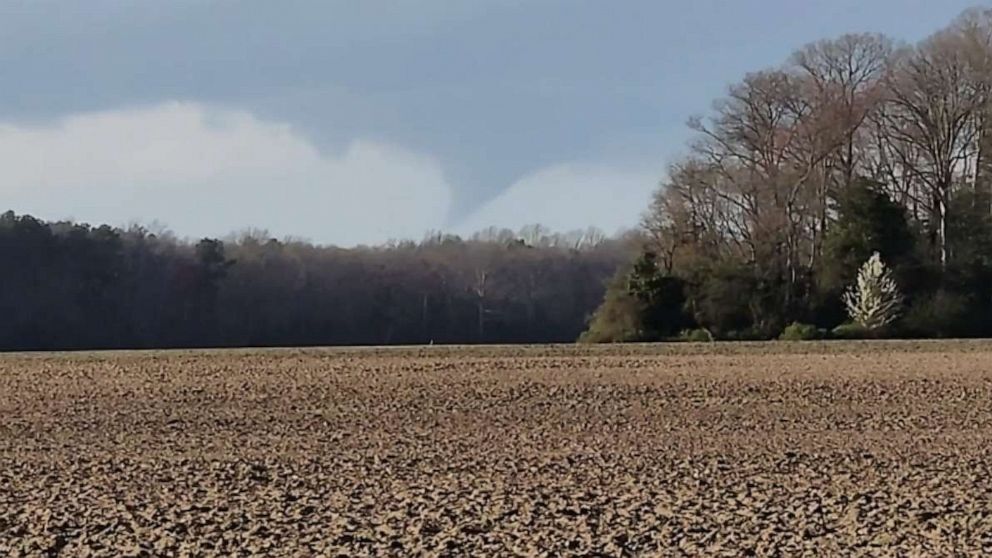 There is a wintry part to the storm, with blizzard warnings issued for South Dakota and Minnesota, where more than half a foot of snow and 45 mph wind gusts were possible Saturday. ?
A winter storm warning stretched from Nebraska to Minneapolis and into Wisconsin and Michigan on Saturday, where more than a foot of snow was possible.
A severe thunderstorm watch was also issued for the Southeast, including Savannah, Georgia, until 8 p.m. A line of severe storms has been pushing through with damaging winds.
As of 8 p.m. ET, more than 234,000 customers in Pennsylvania and more than 168,000 customers in Ohio were without power amid the severe weather.
ABC News' Will McDuffie and Kenton Gewecke contributed to this report.