Ralph Yarl, the teenager who was shot in the head when he mistakenly went to the wrong house to pick up his siblings, attended a walk/run event in Kansas City, Missouri on Memorial Day to help raise money for traumatic brain injuries.
Joined by his family, Yarl participated in the "Going the Distance for Brain Injury" event on Monday morning, which featured a 10K, 5k and 1.5 mile walk and an event for kids. Yarl suffered from his own traumatic brain injury following the shooting last month.
He did not make any public comments during the event but his mother, Cleo Nagbe, delivered a speech before event participants and shared an update on her son's recovery.
"When you get a traumatic brain injury, everybody expects you to look one way, feel one way or act one way, but it's not that way," she said. "And everybody's asking me have you gone back to work yet, has Ralph gone back to school yet? That's not the case. A brain injury is a process, it's not an event. It takes time."
"Let's raise more awareness to stop the things that cause brain injuries and should not be causing it, especially gun violence," Nagbe added.
Yarl's aunt, Faith Spoonmore, who also attended the event told ABC News in an interview on Friday that the shooting, which occurred on April 13, has taken a toll on her nephew both physically and emotionally.
"It makes it very real. You know, it's one thing when you see it on the news and you hear about it when it comes into your house," she said.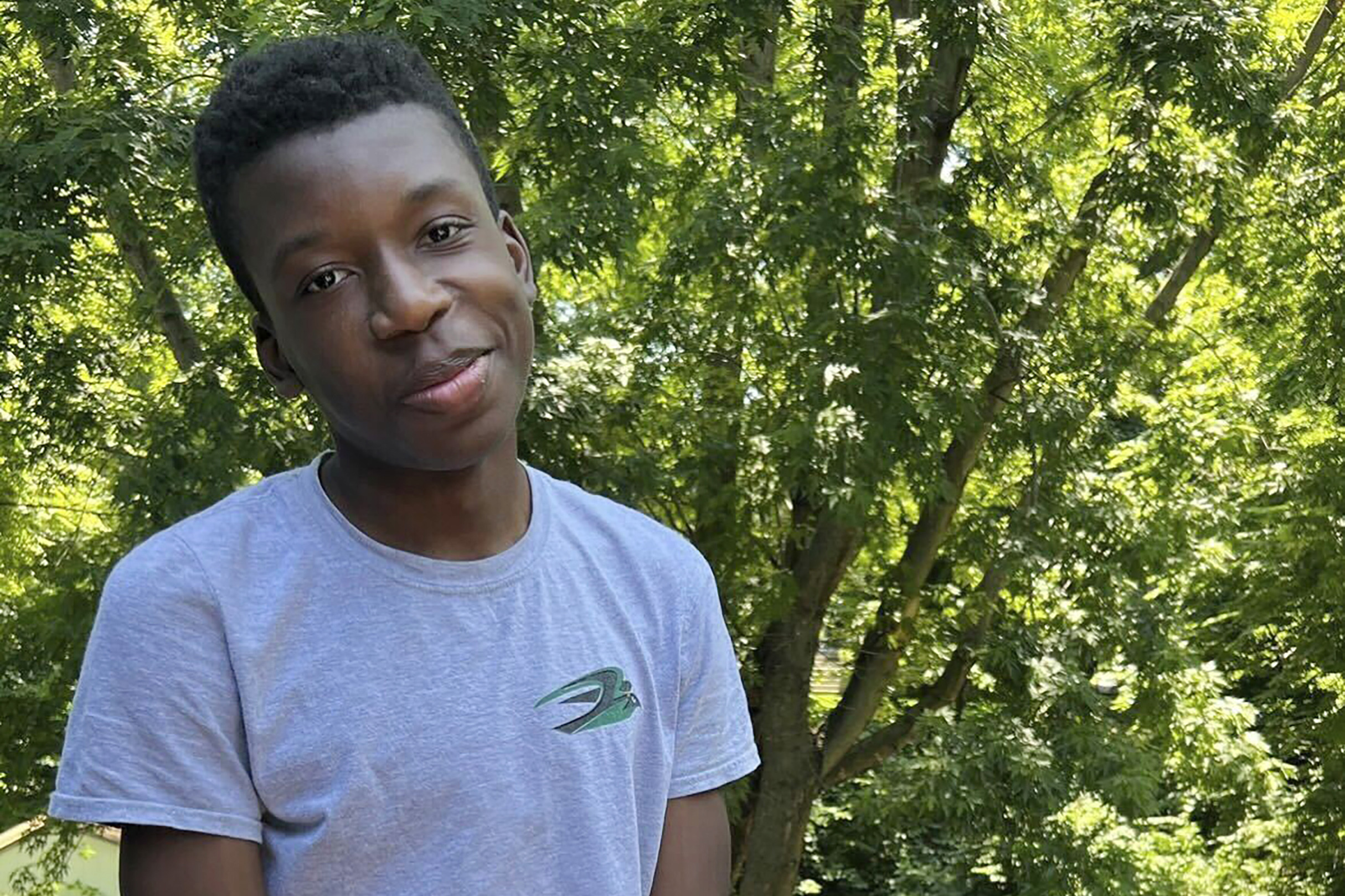 Spoonmore said that Yarl, who was shot in the neighborhood where he lived, is not ready to live at home again and has been living with Spoonmore and her family.
"Ralph is currently living with me. He's been with me since the event. He is not comfortable going back to that area," she said. "He is not comfortable going back to his house, his home … which is so unfortunate because he had a lot of great memories in that home."
Spoonmore said that Yarl has been suffering from migraines since the shooting, which has limited his ability to play his favorite musical instruments – the clarinet and the bassoon.
"Now you see him and he's by himself," Spoonmore said. "But he's not doing the things that he loves to do and it's like he's a shell. And that's the problem, is that there is something that is missing within him."
Ralph Yarl was shot on the evening of April 13 in Kansas City, Missouri, after he accidentally went to the wrong address to pick up his siblings, according to police. He was 16 at the time of the shooting, but celebrated his 17th birthday earlier this month.
Andrew Lester, an 84-year-old white man, was charged with one count of felony assault in the first-degree and one count of armed criminal action, also a felony, Clay County prosecuting attorney Zachary Thompson said during a press conference on April 17.
Lester pleaded not guilty and was released on April 18 on a $200,000 bond.
According to ABC affiliate in Kansas City, KMBC, Lester's attorney Steve Salmon filed a motion last week to have the case sealed, arguing that the media attention has created a "bias" against his client.
"I think it's important for his right to get a fair trial," Salmon told reporters following the hearing.
Lester's next court hearing is set for June 1.
Spoonmore said she hopes the shooting "does not stop [Ralph] from seeing the good in people," and that the event on Monday shows him the support he is getting from the community.
"It would just be great just for Ralph to see all those people who have been pouring up a lot of love into him... there's still so much love in this community," she said.