The Department of Justice searched President Joe Biden's Delaware home and took possession of more items containing classified information, his lawyers said on Saturday.
The DOJ searched Biden's residence in Wilmington on Friday and found six items consisting of documents with classification markings, some from his time in the Senate in addition to his tenure as vice president during the Obama administration, Biden's personal attorney, Bob Bauer, said in a statement.
The agents took handwritten notes from his years as vice president. Later Saturday, the U.S. attorney's office in Illinois also confirmed the search.
"I can confirm the FBI on Friday executed a planned, consensual search of the President's residence in Wilmington, Delaware," the statement read.
The search lasted roughly 12 hours, beginning at 9:45 a.m. and ending around 10:30 p.m., according to Bauer.
"DOJ had full access to the President's home, including personally handwritten notes, files, papers, binders, memorabilia, to-do lists, schedules, and reminders going back decades," Bauer said in his statement.
Bauer said they "offered to provide prompt access to [Biden's] home to allow DOJ to conduct a search of the entire premises" after some documents were found at the Wilmington residence in late December and again earlier this month.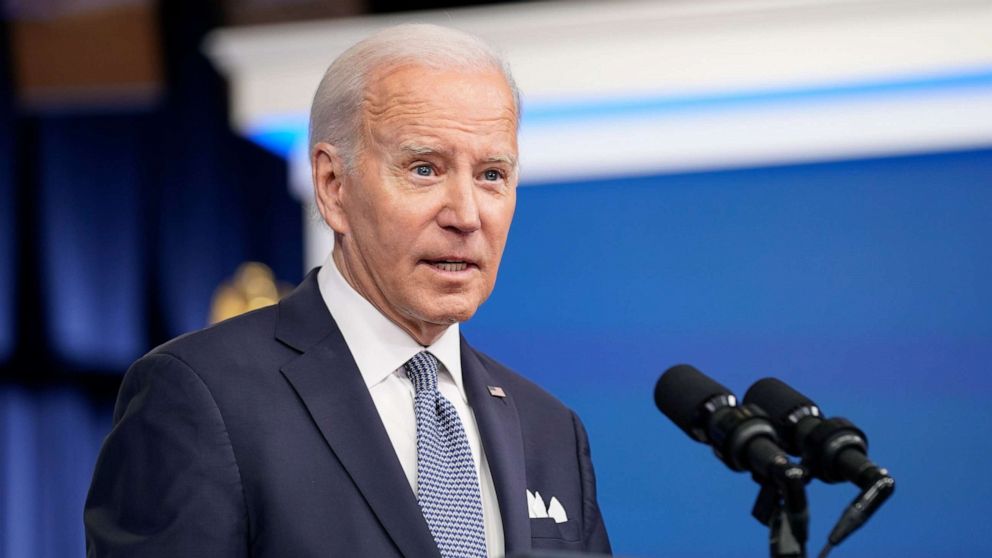 In a separate statement, White House counsel Richard Sauber emphasized cooperation with the Justice Department. Sauber added that neither Biden nor first lady Jill Biden were at the residence when the search took place.
"The President's lawyers and White House Counsel's Office will continue to cooperate with DOJ and the Special Counsel to help ensure this process is conducted swiftly and efficiently," Sauber said.
Attorney General Merrick Garland recently appointed a special counsel to investigate Biden's handling of classified documents from when he was out of office.
Biden commented on the matter himself on Thursday during a trip to California, telling reporters: "There's no 'there' there."
"We found a handful of documents … were filed in the wrong place, we immediately turned them over to the [National] Archives and the Justice Department," he said. "We're fully cooperating and looking forward to getting this resolved quickly."
"I think you're going to find, there's nothing there," he continued. "I have no regrets. I'm following what the lawyers have told me they want me to do. It's exactly what we're doing."
Ian Sams, a spokesperson for the White House counsel's office, clarified Saturday that Biden has no regrets about cooperating with the appropriate authorities over the documents.
"I think that he was asked specifically, 'Do you regret not disclosing this information to the public earlier?' And I think that the answer -- and of course, he said he had no regrets -- and the answer is because he has been promptly, his team, his legal team, has been promptly disclosing information to the proper authorities as a part of an ongoing investigation," Sams said on MSNBC.
Biden has also faced questions over why it took the White House so long to publicly say that the documents were found, with the news only breaking earlier this month after the materials were first discovered in early November. Sams insisted that there is no "stonewalling" as far as the Justice Department's investigation is concerned.
"He's not stonewalling. He's offering total cooperation with the Justice Department as this proceeds. And that's because of an important reason: He takes this seriously. He takes classified information seriously," Sams said.
ABC News' Tal Axelrod, Luke Barr, Ben Gittleson and Alexander Mallin contributed to this report.