Celebrity stylist Law Roach opens up about retirement and defends relationship with Zendaya: 'We are forever'
Law Roach has styled everyone from Zendaya to Emma Watson and many more.
Famed stylist Law Roach sent shockwaves through the fashion world this week after he took to Instagram to announce that he was retiring.
Now, Roach has opened up about his retirement and what his future holds.
Roach posted a "retired" graphic on Instagram on Tuesday, along with a caption stating, "My cup is empty."
He went on to thank everyone who had supported him through the years and trusted him with their image.
"If this business was just about the clothes I would do it for the rest of my life but unfortunately it's not! The politics, the lies and false narratives finally got me! You win … I'm out," he wrote.
In the wake of that announcement, many fans and followers of Roach's work were left wondering what had happened and confused as to why he was choosing to leave behind his thriving career.
Some assumed that Roach may have fallen out with his longtime client, actress Zendaya, following a viral moment captured earlier this month in which the "Euphoria" star, seated front row at Louis Vuitton's fashion show at Paris Fashion week, gestured for Roach to sit behind her in the second row, as her row was full.
Roach shut down those rumors on Wednesday in a series of tweets.
"So ya'll really think I'm breaking up with Z..." he wrote, adding, "we are forever!"
He later tweeted, "She's my little sister and it's real love not the fake industry love."
Minutes later, he tweeted a follow-up, posting a gif of two young people sitting in a field together, playing a hand-clapping game. "Literally me and zendaya…." he wrote.
Outside of shutting down the Zendaya fall-out rumors, the "Legendary" judge stepped into a different light this week following his retirement announcement, making his modeling debut for the Boss Spring/Summer 2023 show in Miami.
Following the show, he opened up to Vogue to confirm that he's not completely retiring from fashion -- just a specific part of it.
"I'm not saying I'm retiring from fashion," said Roach. "I love fashion. I love the businesses, and I love being creative. What I'm retiring from is the celebrity styling part of it: the being in service and at service of other people."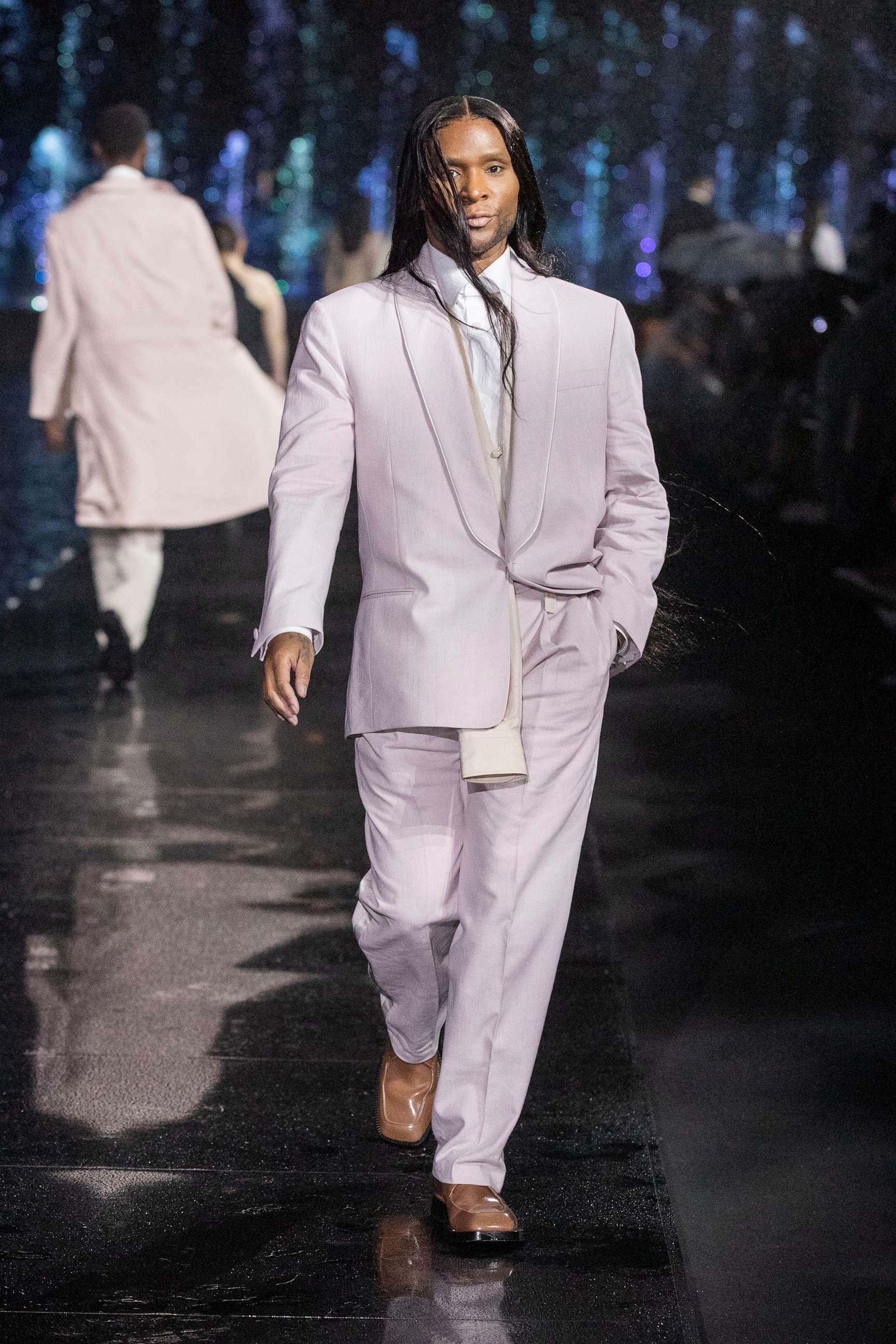 Immediately following Law's initial retirement post, there was an outpouring of emotions, from confusion to words of encouragement from fans and followers shocked by the sudden news.
"You will always have a home @britishvogue," wrote British Vogue Editor in Chief Edward Enninful.
Actress Niecy Nash also chimed in saying, "We all come or go on our OWN terms. If you're done because you want your next role, blessings to you…. If you're having a 'moment,' keep your main character energy! Either way: you got this!"
Supermodel Naomi Campbell added, "Law I won't let you! We don't quit.. strived too hard."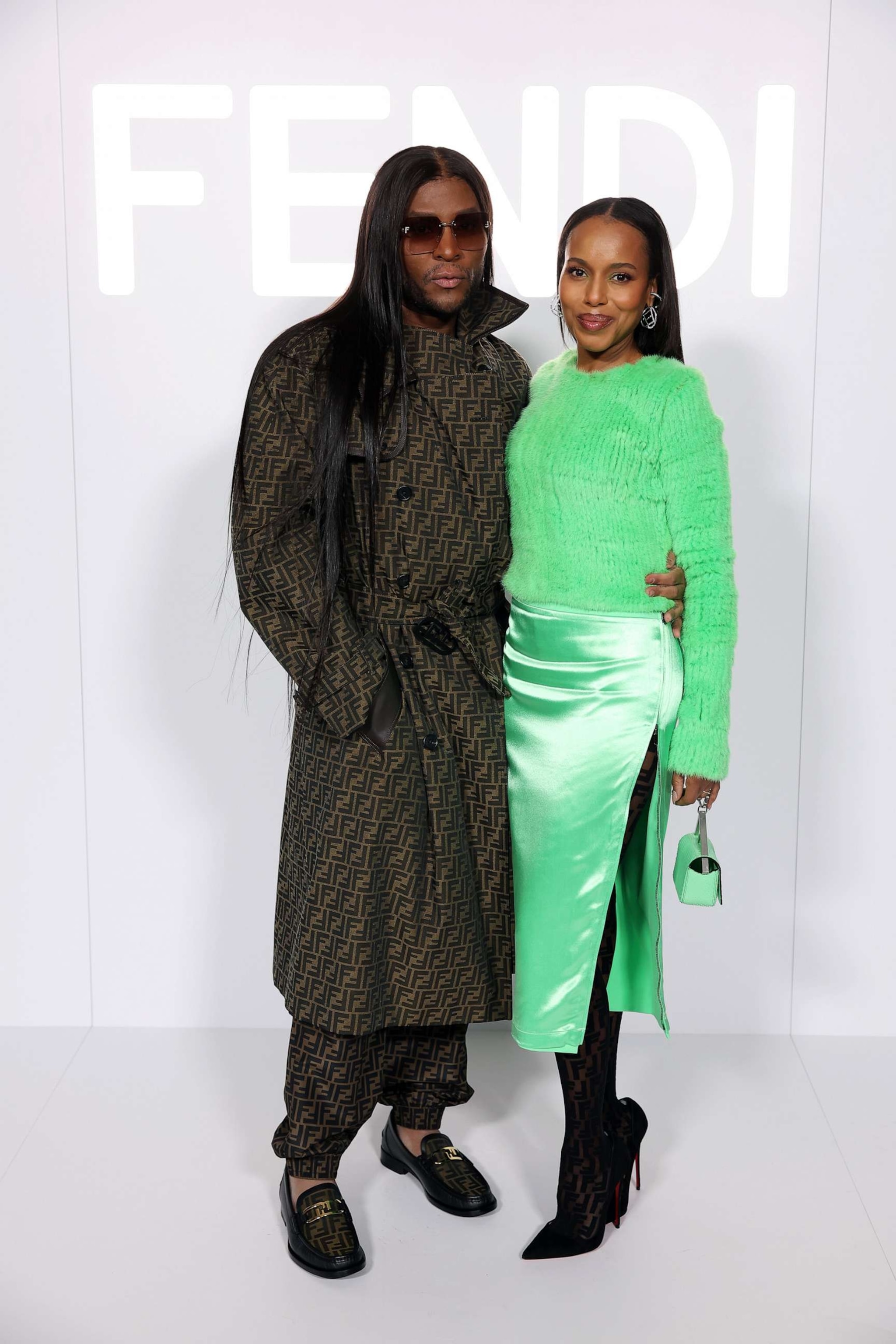 "It's been overwhelming the amount of love," Roach told Vogue. "Because I also work and live in a bubble, in which my clients are my priority, more so than my own health and happiness. In my mind, you know, I was doing this just to relieve some pressure for myself, right? I was riding in the car and I made a decision. I said: 'You know what, I've done everything I wanted to do in this career. I've received all the awards, the accolades, I've changed people's lives…And I just feel like, I've had enough,' you know? So that Instagram post wasn't a PR stunt. It was really me giving myself the grace to say: It's okay. You can do something else."
The self-described "image architect's" retirement announcement comes on the heels of him putting together showstopping looks for several attendees of Vanity Fair's 2023 Oscars after-party including Meghan Thee Stallion, Hunter Schafer, Kerry Washington, Hailee Steinfeld and Eve Jobs.
Additionally, Roach has been the longtime go-to stylist of Zendaya, creating a countless numbers of showstopping red carpet looks for the "Euphoria" star.
Last year, Roach received the Council of Fashion Designers of America's first-ever Stylist of the Year Award, just a few months after making TIME100's Next list of emerging leaders shaping their respective industries.
He also made history as the first Black person to take the top spot on The Hollywood Reporter's annual list of "Most Powerful Stylists."
ABC News has reached out to Law Roach for further comment.
This story was originally publishing on March 14, 2023. It has been updated to include Roach's latest statement on his retirement from celebrity styling.