Coors Light creates new popsicles for March Madness, enlists Dick Vitale for new ad
Check out Dick Vitale in the new TV commercial spot.
March Madness has begun, which means die-hard college basketball fans are anxiously watching the NCAA Men's Tournament, hoping to avoid an upset (or, in some cases, hoping for one) and busted bracket.
To help keep everyone cool, Coors Light has introduced new Coors-icles, non-alcoholic beer-flavored popsicles, for when fans start to get heated during the tournament.
"The Coors-icle, intended for consumers 21+, is inspired by the flavor and refreshment of an ice-cold Coors Light," the brand said in a press release.
A limited number of Coors-icles have been released online and will be available through March 24, every weekday at 12 p.m. ET, while supplies last.
The new Coors-icles will also be available at over 800 bars nationwide throughout the NCAA tournament for fans to crack open alongside a cold one while they watch the games.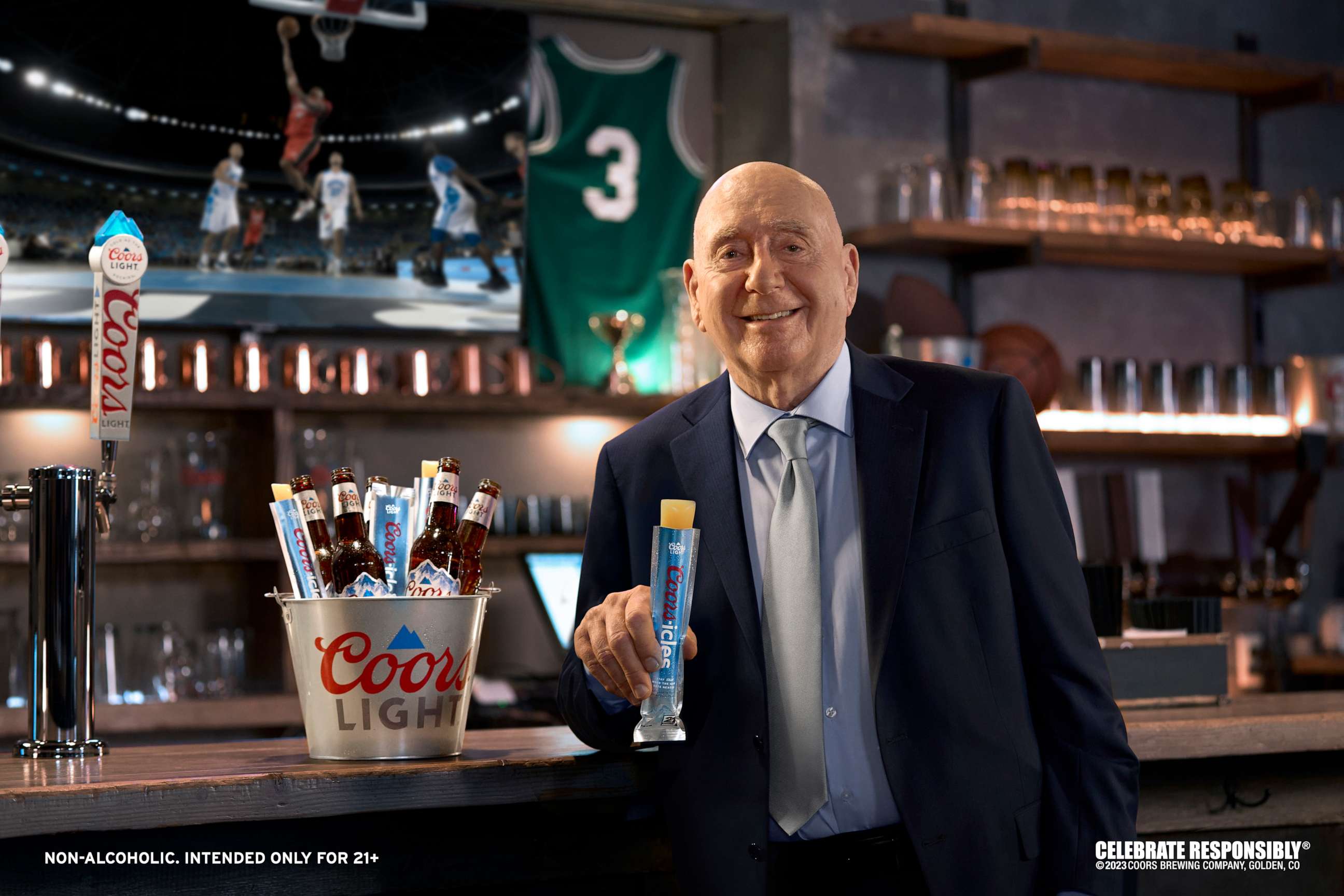 Coors Light has also teamed up with Dick Vitale,?one of the most iconic sportscasters in college basketball, who is known for his over-the-top, enthusiastic energy, to market the new offering.
In a promo video, Vitale, the "ambassador of chill," hushes a fan who is getting overly excited about a game. Vitale then tends to the other bar patrons, several of whom seem upset at their teams losing, handing each of them a Coors-icle.
"Here, this should help," he says to one disappointed fan.
"Coors Light's new Coors-icles can help anyone stay chill when the game gets heated," the company wrote in the video's YouTube caption. "Yes, even people who have spent 40 years being extremely un-chill when the games get heated."