Actress and country singer Jana Kramer is engaged.
In a new episode of her "Whine Down with Jana Kramer" podcast, Kramer revealed she is engaged to boyfriend, former soccer player Allan Russell.
"We're into a new chapter," she said. "So Alan and I have been dating for six and a half months … and he asked me to marry him."
The "One Tree Hill" alum shared how Russell popped the question and said it was on the porch steps of the new home they are building together.
"It was a really a beautiful night," she began. "We're all sitting on the front porch of the steps and looking out at the view because the view is just stunning. And he said my name and I got up and he got down on one knee."
Kramer said her daughter, Jolie, 7, who she shares with ex-husband, former NFL player Mike Caussin, was jumping up and down the moment the proposal happened.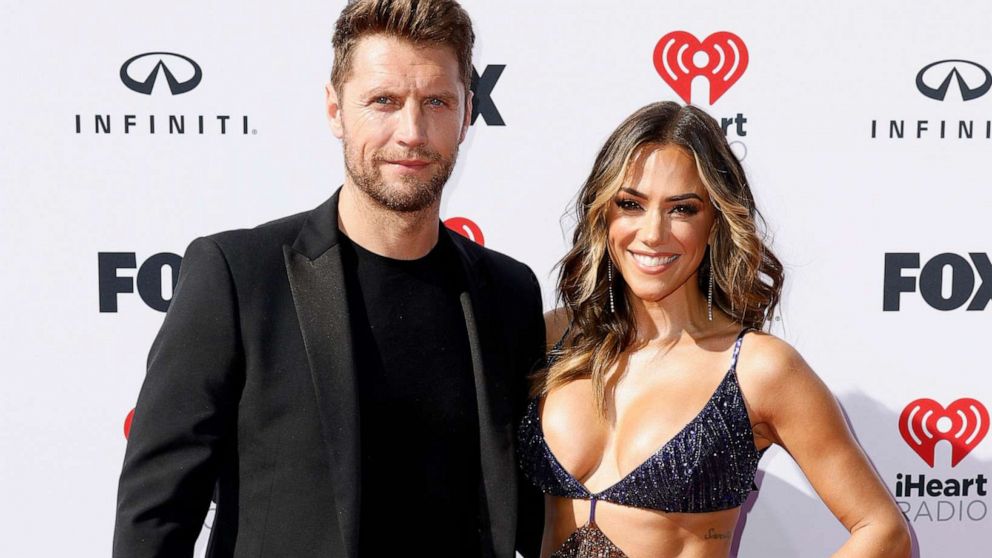 "It was the cutest thing ever," Kramer said. "She started saying you're getting married!"
The "I Got the Boy" singer said the moment "just felt right."
"It felt very sentimental given the front porch of our new house and new beginnings," she said. "It could not have been more perfect."
Since they've been together, Kramer has shared some photos of her and Russell on her Instagram. On Valentine's Day, she shared a sweet video filled with clips of the both of them on Instagram. In the episode of her podcast, she said that Russell is "my person" and that they have discussed marriage together before.
After Russell popped the question, Kramer said she told her Caussin about her engagement. The former couple share daughter Jolie and son Jace, 4, together.
"He likes Alan," Kramer said about her ex. "They've hung out together at games, everything's great."
She was moved to tears when Caussin told her how happy he was for her.
"I started to cry because he goes, 'You of all people deserve to have someone that loves you and respects you and you deserve this,'" she began. "He said, 'After everything I put you through, you deserve this more than anyone.' And it meant so much to me that he said that."
When asked when the big day will be, Kramer said that she and Russell are not rushing into it and that their wedding could be in the next year or so.
She also said that she's not going to let negative comments get in the way of her happiness.
"I already know people are gonna come after me because of my past I get it. I made dumb decisions when i was 19, 20, whatever," she said. "At this point, I'm just at a place where i now know and I now feel that I am allowed to be happy, and I deserve the happiness."